Marta Bucholc, Ph.D. / Associate Professor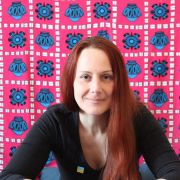 Scientific activity
2021 – University Professor, University of Warsaw
2015-2020 – Professor of Sociology, University of Bonn
2014 – Habilitation, Faculty of Philosophy and Sociology, University of Warsaw
2006 – Ph.D., Faculty of Philosophy and Sociology, University of Warsaw
2004 – D.E.S.S. in Corporate Law, University of Poitiers
2004 – Master's degree, Faculty of Law and Administration, University of Warsaw
2003 – Master's degree, Institute of Philosophy, University of Warsaw
2000 – Master's degree, Institute of Sociology, University of Warsaw
Scientific interests
Sociology of law, historical sociology, history of sociology, and sociological theory. Specializes in Norbert Elias's figurational theory as well as classical German sociology. Works on expanding the paradigm of figuration theory into the realm of sociological studies of legal cultures.
Selected publications
Projects
Projects in progress
2019-2023: COST Action CA18140 – People in Motion: Entangled Histories of Displacement across the Mediterranean (1492-1923), (PI: Giovanni Tarantino, Marta Bucholc: Member of the Management Committee and Training Schools Coordinator) http://www.peopleinmotion-costaction.org/
2019-2022: Lost in Transition: Social Sciences, Scenarios of Transformation, and Cognitive Dissonances in East Central Europe after 1989, Porticus Foundation (PI: Balasz Trencsenyi, Diana Mishkova, Marta Bucholc: Senior Researcher)
Completed projects
Other
Marta Bucholc is a professor of sociology at the Faculty of Sociology, University of Warsaw, and a Chercheuse Associée at the Centre de recherche en science politique, University of Saint-Louis in Brussels. She leads the ERC Consolidator project "ABORTION FIGURATIONS" at the University of Warsaw, as well as the Polish team of the Volkswagen Foundation project "Towards Illiberal Constitutionalism" From 2015 to 2020, she worked as a Senior Professor at the Käte Hamburger Kolleg "Recht als Kultur" at the University of Bonn. She has been a visiting professor at the University of Saint-Louis in Brussels and the University of Graz, a visiting bye-fellow at Selwyn College, University of Cambridge, a fellow of the Institute for Human Sciences in Vienna, and an Imre Kertesz Kolleg fellow in Jena. She has also received a fellowship from the Universalism and Particularism Project at Ludwig Maximilian University of Munich.
She is a member of:
In 2021, she received the Award of the Polish Sociological Association for the best sociological translation for "Theodor W. Adorno, Przemysł kulturowy. Wybrane eseje o kulturze masowej" (11 essays on culture industry and an introduction by J.M. Bernstein, from German and English), published by Narodowe Centrum Kultury in 2019.