dr hab. Maciej Gdula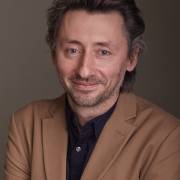 Scientific activity
2016 — habilitacja, Wydział Filozofii i Socjologii UW
2006 — doktor, Wydział Filozofii i Socjologii UW
2001 — magister, Instytut Socjologii UW
Scientific interests
klasy społeczne i style życia, teoria aktora-sieci, teoria społeczna, teoria polityki, współczesne teorie socjologiczne
Selected publications
Klasy w Polsce. Teorie, dyskusje, badania, konteksty, red. M. Gdula, M. Sutowski, Instytut Studiów Zaawansowanych 2017.
M. Gdula, The Architecture of Revival: Left-wing Ideas and Politics In Poland after 2002, w: Thinking through Transition. Liberal Democracy, Authoritarian Pasts and Intelectual History in East Central Europe After 1989, red. M. Kopecek, P. Wciślik, s. 371–396, CEU University Press 2015.
M. Gdula, Uspołecznianie i kompozycja. Dwie tradycje myśli społecznej a współczesne teorie krytyczne, Wydawnictwo Krytyki Politycznej 2015.
Oprogramowanie rzeczywistości społecznej. Idee, red. M. Gdula, L. Nijakowski, Wydawnictwo Krytyki Politycznej 2014.
M. Gdula, The Middle Class and the Experience of Flexibility, "Polityka Społeczna", nr 41, 2014, s. 36–40.