Krzysztof Bulkowski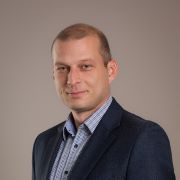 Scientific activity
2009 – master's degree, Institute of Sociology, University of Warsaw
Scientific interests
Methodology of Quantitative Research,
Statistics,
Educational Research,
Rational Choice Theory,
Game Theory.
Selected publications
K. Bulkowski, M. Sitek, Komponent kwestionariuszowy badania PISA: dobrostan uczniów i klimat szkoły, w: PISA 2018. Czytanie, rozumienie, rozumowanie. red. M. Sitek, E. Ostrowska, Warszawa 2020.
M. Marody, J. Konieczna-Sałamatin, M. Sawicka, S. Mandes, G. Kacprowicz, K. Bulkowski, J. Bartkowski, Społeczeństwo na zakręcie. Zmiany postaw i wartości Polaków w latach 1990–2018, Warszawa 2019.
K. Biedrzycki, K. Bulkowski, J. Burski, W. Dobosz-Leszczyńska, J. Haman, Z. Marciniak, E. Ostrowska, M. Sitek, K. Spalik, A. Sułowska, Program Międzynarodowej Oceny Umiejętności Uczniów. Wyniki badania PISA 2018 w Polsce, Warszawa 2019.
Z. Zasacka, K. Bulkowski, Reading engagement and school achievement of lower secondary school students, "Edukacja", nr 141 (2), 2017, s. 78-99.
TIMSS 2015. Wyniki międzynarodowego badania osiągnięć czwartoklasistów w matematyce i przyrodzie, red. K. Konarzewski, K. Bulkowski, Warszawa 2016.
K. Bulkowski, M. Federowicz, W. Grajkowski, R. Kaczan, K. Malinowska, D. Marszał, M. Męziński, U. Poziomek, P. Rycielski, D. Walczak, A. Wichrowski, Opinie i oczekiwania młodych dorosłych (osiemnastolatków) oraz rodziców dzieci w wieku szkolnym wobec edukacji dotyczącej rozwoju psychoseksualnego i seksualności. Raport z badania, Warszawa 2015.
M. Smoczyńska, G. Krajewski, M. Łuniewska, E. Haman, K. Bulkowski, M. Kochańska, Inwentarze rozwoju mowy i komunikacji (IRMIK): SŁOWA I GESTY, SŁOWA I ZDANIA. Podręcznik, Warszawa 2015.
Other
2019-2023 – Head of the Programme for International Student Assessment (PISA) in Poland, Programme for International Student Assessment 2022 (pisa.ibe.edu.pl)
2019-2022 – Head of Data Processing in Poland for the Progress in International Reading Literacy Study (PIRLS) 2021 (pirls.ibe.edu.pl)
2017-2019 – Head of Fieldwork and Data Processing in Poland for the European Values Study (europeanvaluesstudy.eu)
2017-2019 – Research Assistant at the Faculty of Education, University of Warsaw in the international project Inclusive Education and Social Support to Tackle Inequalities in Society (ISOTIS). Project funded by Horizon 2020 programme. (www.isotis.org)
2016-2019 – Head of Fieldwork and Data Processing in Poland for the Programme for International Student Assessment 2018 (PISA)
2016-2019 – Content Expert, Head of Research Implementation in the project Monitoring the Educational and Vocational Careers of Graduates and Young Adults. Project funded by the Operational Programme Knowledge Education Development.
2014-2017 – Head of Data Processing in Poland for the Progress in International Reading Literacy Study 2016 (PIRLS)
2013-2016 – Head of Data Processing in Poland for the Trends in International Mathematics and Science Study 2015 (TIMSS)
Member of the Polish Sociological Association (Warsaw Branch) and the Section of Social Research Methodology of the Polish Sociological Association
Member of the Association of Students and Graduates of the Institute of Sociology, University of Warsaw "Karowa"