dr Tomasz Rawski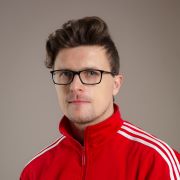 adiunkt
Centrum Badań nad Pamięcią Społeczną
Contact
t.rawski@is.uw.edu.pl
Pokój: 212
Scientific activity
2018 – doktor, Wydział Filozofii i Socjologii UW
Scientific interests
Europa Wschodnia, nacjonalizm, state-building, polityka symboliczna, polityka pamięci, socjologia filmu
Selected publications
Książki:
T. Rawski, Boszniacki nacjonalizm. Strategie budowania narodu po 1995 roku, Scholar 2019.  Nagroda Fundacji Slawistycznej: Debiut Roku 2019.
Artykuły i rozdziały:
T. Rawski, Glavni pravci bošnjačke nacionalističke politike u savremenoj Bosni i Hercegovini

, 

"Humanističke Studije" 2021, nr 9, s. 9-34.
T. Rawski, The Persistence of National Victimhood: Bosniak Post-War Memory Politics of the Srebrenica Mass Killings, "Sprawy Narodowościowe / Nationalities Affairs" 2021, nr 53, s. 1-23.
T. Rawski, Budowanie narodów na peryferiach socjalistycznej Jugosławii (1945-1974): Macedonia, Czarnogóra, Bośnia i Hercegowina, "Studia Socjologiczno-Polityczne. Seria Nowa" 2021, nr 1(14), s. 127-144.
T. Rawski, K. Świrek, Intelektualiści totalni – między dominacją a krytyką. "Stan Rzeczy" 2020, nr 16, s. 11-24.
T. Rawski, The Decline of Antifascism: The Memory Struggle over May 1945 in the Polish Parliament (1995–2015), "East European Politics and Societies" 2019, DOI: 10.1177/088832541983.
T. Rawski, K. Roman-Rawska, Hierarchies and Boundaries. Structuring the Social in Eastern Europe and the Mediterranean, "Colloquia Humanistica" 2019, nr 8, s. 4–18.
T. Rawski, Lekcja tworzenia wspólnoty. Jugosłowiański film partyzancki a oficjalna polityka pamięci, [w:] Film a historia. Szkice z dziejów wizualnych, red. M.E. Kowalczyk i J. Szymala, Księgarnia Akademicka 2019, s. 171–186.
T. Rawski, M. Falski, Against Homogeneity. Transcultural and Trans-lingual strategies in cultural production, "Colloquia Humanistica" 2018, nr 7, s. 4–10.
T. Rawski, M. Falski, Cultural Politics in (Post)Socialist Croatia: The Question of (Dis)continuity, [w:] Cultural Life of Capitalism: Yugoslavia's (Post)Socialism and Its Other, red. D. Jelača, M. Kolanović, D. Lugarić, Palgrave Macmillan 2017, s. 285–302.
T. Rawski, Polityka symboliczna jako instrument budowania państwa. Przypadek Bośni i Hercegowiny (1991–1998), [w:] Państwo w praktyce. Style działania, red. J. Raciborski, Nomos 2017, s. 373–397.
T. Rawski, K. Roman, How to escape? Trap of the transition in the recent cinema of Bosnia and Herzegovina, 2000-2012, "Colloquia Humanistica" 2014, nr 3, s. 193–206.
T. Rawski, Pułkownik Ludowego Wojska Polskiego, czyli o przemilczeniach w narracji biograficznej, "Przegląd Socjologii Jakościowej" 2014, nr X (1), s. 146–157.
T. Rawski, Socijalistička revolucija – politički mit u jugoslavenskom partizanskom filmu, [w:] JunOST. Beiträge zur ersten Schweizerischen Konferenz junger Slavistinnen und Slavisten, red. V. Henzen et al., Pano Verlag 2014, s. 172–186.
T. Rawski, M.Falski, Jasenovac, Bleiburg, Vukovar: miejsca pamięci a dyskurs publiczny, [w:] Obóz-muzeum. Trauma we współczesnym wystawiennictwie, red. M. Fabiszak, Universitas 2013, ss. 193–214.
T. Rawski, Pułkownik. Rzecz o ambiwalencji awansu społecznego, [w:] Style życia i porządek klasowy w Polsce, red. M. Gdula i P. Sadura, Scholar 2012, s. 273–300.
Other